We Also Meditated Ourselves! 
WithinCare is a self-training mindfulness platform that walks you step by step through mindfulness practice. We've spent a whole week just to decide on what will be the perfect technology for this project to go with: Drupal & ReactJS
We've also helped to design the architecture of the project, ins, and outs of each small functionality and feature to maintain a 100% bullet-proof and smooth experience for each user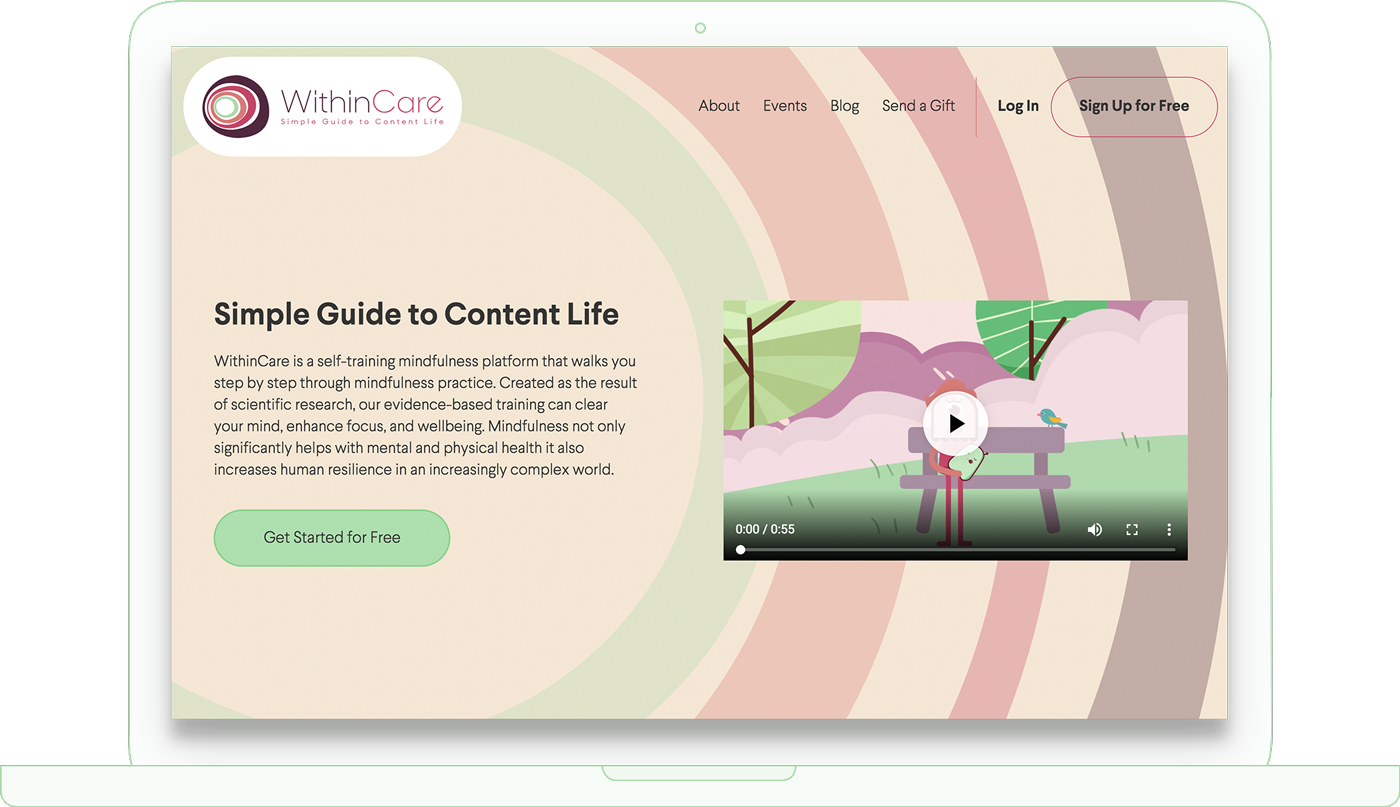 Custom-designed Illustrations
Simple Guide to Content Life
We've put a lot of work into designing and implementing each page and section of the website, from e-Commerce integrations to Checkout process
WithinCare consists of different parts, a Series of meditation pieces or Singles, you can even have Buddies and friends so you can meditate together, It's crazy, we know!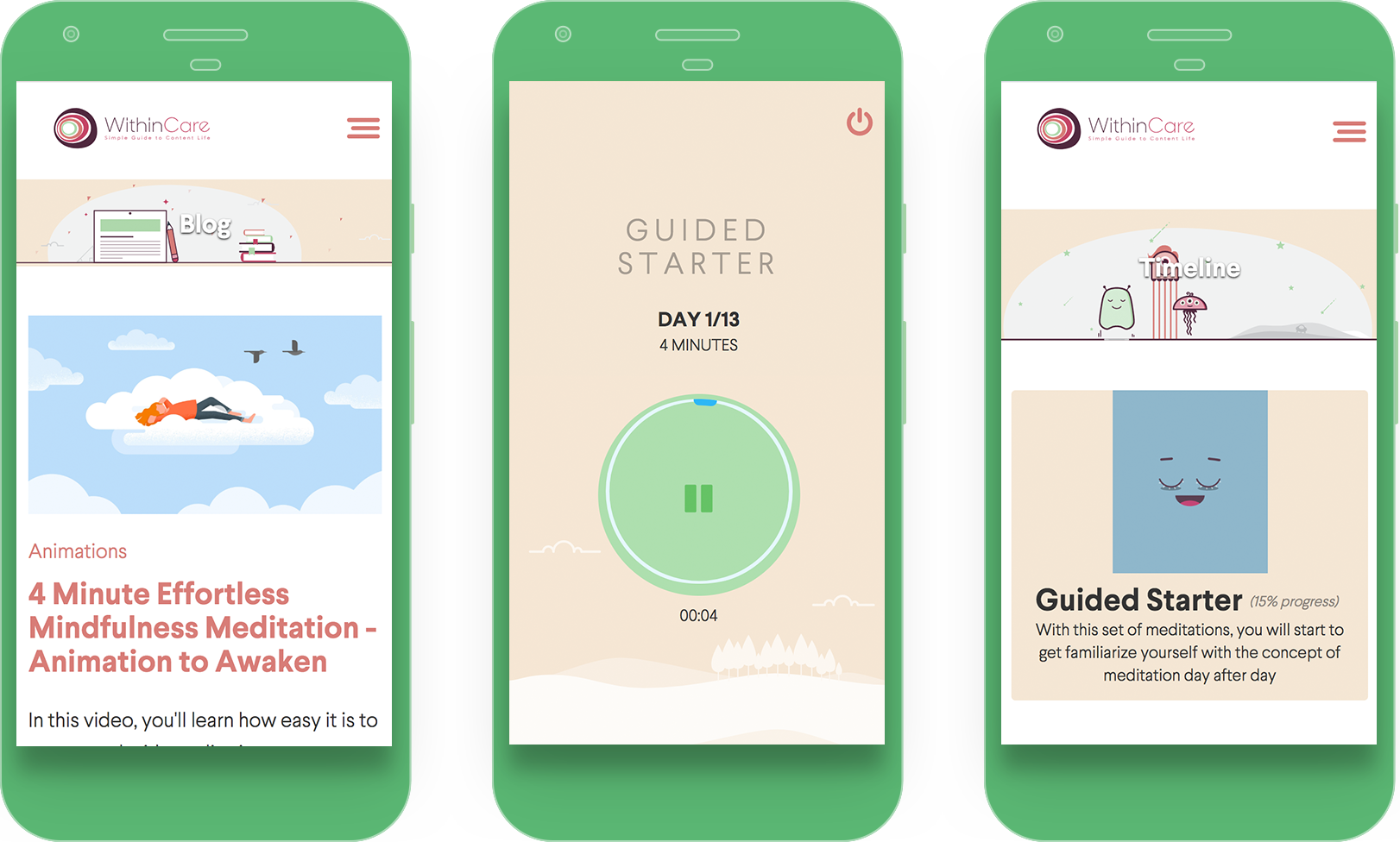 Looking Good on Any Device
We already worked on the project to have its APIs ready for an App, but maybe not all the users would like to download a separate application just to use a website, so we designed each page in a way that it would make sense on any device to use.
WithinCare Plans & Packages
There are so many different features that we've implemented in WithinCare website, one being the possibility of different types of subscription, you can also gift the mindfulness experience to a friend as well. 
Check the website us and let us know what you think, or if you like to talk about your big project on a budget, let's talk